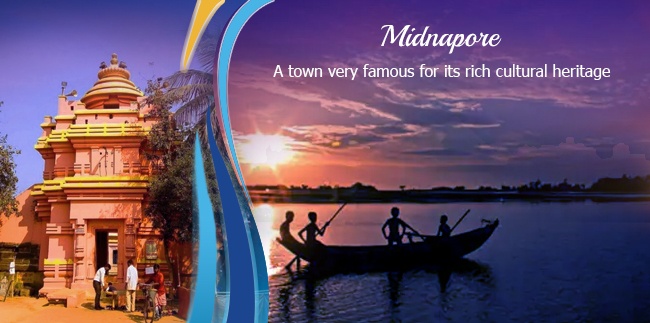 Midnapore- Heritage Tourism in Bengal
Midnapore is a historically significant district of West Bengal. Enclosed by the river Kangsabati Midnapore is famous for its excavating sites. It is located at a distance of 130 km from Kolkata. Many artifacts relating to Buddhist and Jain religion has been discovered from Midnapore. The ruins and ancient monuments built during Gupta Era or prior to that are the main tourist attractions of Midnapore.
During British Raj Midnapore was the centre of many revolution activities like Santal Revolt of 1766-1767 and The Chuar Revolt of 1799. Midnapore was the home of many martyrs and artistic minds. Midnapore is an easily accessible destination which can be reached either on train or car. Surrounded by dense forest of Sal trees there are many places to visit in Midnapore both sacred and ancient.
Places to visit in Midnapore
Jora Masjid
Jora Masjid is one the most visited tourist destination of Midnapore. Jora Masjid is the twin mosques built in the Islamic Architectural Style. During the auspicious festival of Eid Jora Masjid is flooded with the horde of devotes. The white structure and ancient craving of Jora Masjid has captivated the mind of many travelers.
Dandeswar Mahadev Temple
Dandeswar Mahadev Temple is another pilgrimage centre in Midnapore. It is a sacred temple dedicated to Lord Shiva. Pilgrims from far and wide, travel towards Midnapore to worship the Shivalinga of Dandeswar Temple.
Chandrakona
Located at a distance of 49km from Midnapore is a favored tourist destination called Chandrakona. It is historic town which is the home of the most magnificent monument like the Fort of Ramgarh and Lalgarh.
Dantan
Dantan is a scared destination situated in the heart of Midnapore town. Here, tourist can go for shopping in the local bazaar while admiring the architecture of Samoleswar Mahadev Temple. In few minutes walking distance tourist will find a serene lake called Bidyadhar Puskarin.
Chilkigarh Kanak Durga Mandir
Enclosed by a verdant forest at a distance of 68km from Midnapore is a sacred temple called Chilkigarh Kanak Durga Mandir. Dedicated to goddess Durga the ancient structure of Chilkigarh Kanak Durga Mandir has attracted historian and devotee alike. The forest surrounding the sacred temple is known for being the treasure house of medicinal plants.
Best time to visit Midnapore
Like other destinations in West Bengal Midnapore experience tropical weather. The best time to visit Midnapore is from November to March.