Darjeeling Tour Package for 3 Nights 4 Days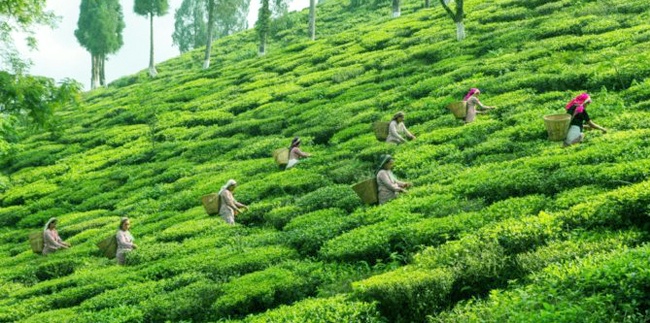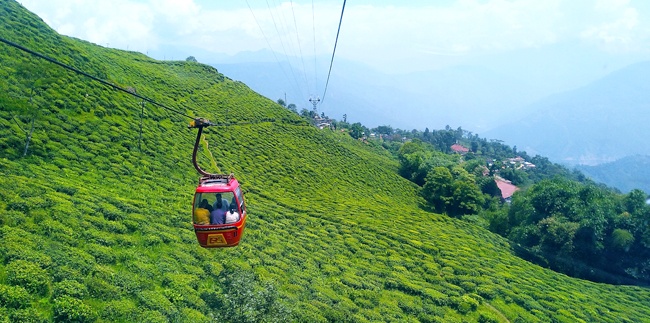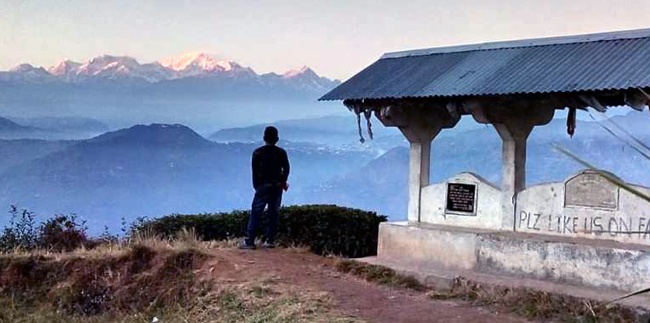 Tour ID - BPHI02
---
Destination: Darjeeling
Duration: 3 nights/ 4 days
Theme : Family Tour
---
Or
Call Us: +91 94348 60604
Email Us: angshikatravels@gmail.com
Day
1
Transfer to Darjeeling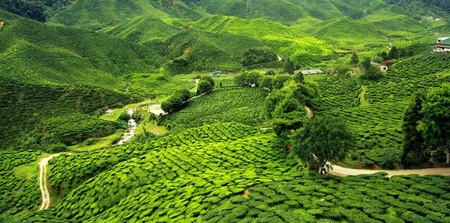 On arrival at NJP or Bagdogra Airport, you will be first greeted by our customer representative before starting your 3 Nights 4 Days Darjeeling Tour Package. After the greeting formalities, you will be transferred to the pre-booked hotel in Darjeeling.

Reach your pre-booked hotel in Darjeeling after covering approximately 70 km of road distance within 3 hours via Matigara - Kurseong Rd and Hill. Check into the hotel and have some rest after being fresh as you might be tired after a long hectic journey. The evening is all yours to roam around the Darjeeling Mall. Finally, after dinner, overnight stay in Darjeeling.
Day
2
Darjeeling Local Sightseeing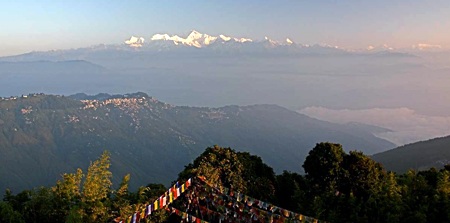 Darjeeling local sightseeing will be conducted today with this 3 Nights 4 Days Darjeeling Tour Package. Wake up quite early in the morning to head towards Tiger Hill. This is one of the major reasons for the growing tourism in Darjeeling. This famous sightseeing point offers an unearthly vista of sunrise over the snow-clad Kanchenjunga top. Have breakfast on the way or after returning to the hotel.

Post freshen-up go for local sightseeing in Darjeeling. Visit Batasia Loop, an amazing location in Darjeeling. There is a garden where you can see beautiful plantations such as orchids, rhododendrons, etc. At the centre of the garden, there is a shrine where you can see a statue of a soldier. This shrine was made to pay tribute to the martyred soldiers who sacrificed their lives in the 1999 Kargil war. Visit Ghoom Monastery or popularly known as Yiga Choling Monastery which is one of the most divine places in the city known for its beauty defining views of the surroundings, the structure of the monastery as well as its history blended past.

After lunch, proceed to Japanese Temple & Peace Pagoda. Japanese Temple is a divine place in Darjeeling. Surrounded by the lush greeneries and exquisite mountains, this temple is an ideal place to spend a good time feeling the essence of natural peripherals. Evening time the monks arrange worship ritual where you can join and get the blessing from Lord Buddha. Adjacent to the Japanese Temple, the Peace Pagoda is one of the sacred monasteries among the Buddhist community. Walk around the complex and feel the natural essence of this peaceful place.

Next, in your Darjeeling Tour Package for 3 Nights 4 Days, visit Darjeeling Ropeway. Here you can take a ride of Darjeeling Cable Car which is the best way to witness the panoramic view of the Himalayan ranges. The 8 kilometers ride takes around 45 minutes from Singamari or Singla Bazaar. Later in the Day visit Himalayan Mountaineering Institute (HMI) and Padmaja Naidu Zoological Park. Those who are fond of mountaineering will love to visit HMI where rock climbing and hiking are taught. Nature and wildlife enthusiast will get amazed by seeing the beauty and wild animals of Padmaja Naidu Zoological Park such as Asiatic Black Bear, Red Panda, Siberian Tiger, Snow Leopard, Himalayan Tahr, etc.

After this sightseeing excursion, get back to the hotel again while being driven by our skilled driver. Evening at leisure. After dinner, overnight stay in the hotel of Darjeeling.
Day
3
Sightseeing Excursion to Takdah, Lamahatta, Tinchuley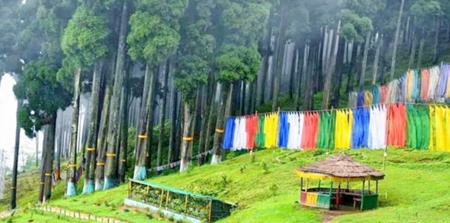 Start the day fresh after spending a wonderful night in Darjeeling. Wake up early, have breakfast and then get ready for a thrilling sightseeing excursion to Takdah, Lamahatta and Tinchuley which are some of the fascinating offbeat settlements near Darjeeling.

Visit Takdah which is around 30 kilometers away from Darjeeling. Situated at an elevation of 4000 feet above the sea level, Takdah is known for its soothing weather, stunning view of the mountain peaks, the vast stretch of tea gardens, blooming orchids, etc. Visit Lamahatta after exploring the beauty of Takdah. Lamahatta is another vibrant offbeat village around 23 km away from Darjeeling. Surrounded by the luxuriant alpine forest and the daunting hills all around, Lamahatta is a serene Himalayan hamlet which has all the qualities to be called as a perfect offbeat destination.

Situated at an elevation of 5700 feet above the sea level, Lamahatta Park and ancient Buddhist Monastery just 20 minutes driving distance away are the major attractions here. Last, you will be driven towards Tinchuley which is another pristine settlement just 32 km distance away from Darjeeling. Here visit Tinchuley Monastery which is considered to be the most sacred religious site in the village and is visited by countless Buddhist devotees and travellers every year. Go to Tinchuley Viewpoint to enjoy an exotic view of the sunrise which is truly a treat to the eyes.

After this sightseeing attraction, you will be driven back to the hotel again in Darjeeling which will take more than 1 hour to reach after covering approx. 20 km of road distance. Freshen up in the hotel room. Evening at leisure and after dinner, spend the night in Darjeeling.
Day
4
Drop at NJP or Bagdogra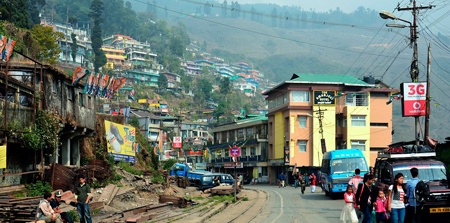 After having breakfast, leave the hotel for your returning journey. With a pleasant memory of your 3 Nights 4 Days Darjeeling tour, make your farewell to this vast hilly terrain. The car will drop you to NJP or Bagdogra Airport where your 3 Nights 4 Days Darjeeling Tour Package will end. Finally, the tour ends with a plethora of sweet memories.
---
Inclusions
Pick up & Drop Ex- NJP/Bagdogra.
Reserved vehicle for transfer & sightseeing.
All sightseeing as per the itinerary.
All taxes, permits etc.
3 Nights Accommodation in Darjeeling.
Meal Plan- EP
Exclusions
Meals not mentioned in inclusions.
Any personal expenses.
Any other not mentioned in includes Para.
---
About Darjeeling: Nestled in the foothills of the mighty Himalaya, Darjeeling is often described as the "Queen of Hills" due to its soothing weather, fascinating view of the snow-clad mountain peaks and some of the finest tourist attractions. With this 3 Nights 4 Days Darjeeling Tour Package, Bangla Parjatan is offering an opportunity to explore and experience the beauty of Darjeeling.
Darjeeling, the vibrant town as we see now, was not always like this. In the ancient times, it was a combination of a group of villages and was administrated by the kingdom of Nepal and Sikkim. However, its popularity grew rapidly when the British established a hill station here because of its soothing climate. Later in the years, due to its ideal location and weather, vast stretches of tea gardens were planted. Now, the tea leaves of Darjeeling are widely regarded as the best in the world. The British also constructed a railway infrastructure named Darjeeling Himalayan Railway (now a UNESCO World Heritage Site) to connect the plain with the hills.
With our nicely designed yet customizable Darjeeling Tour Package for 3 Nights 4 Days, visit most of the prominent sightseeing places such as Tiger Hill, Batasia Loop, Ghoom Monastery, Japanese Temple & Peace Pagoda, Ropeway, HMI, Padmaja Naidu Zoological Park, etc. while being hypnotized by the beauty of the snow-peaked Mount Kanchenjunga.
What is the Best Time to Avail Darjeeling Tour Package?
There is no any ideal time to avail this Darjeeling Tour Package for 3 Nights 4 Days as you can travel to this hamlet at any time of the year. The weather of Darjeeling stays tourist friendly and welcoming through every months.
March to April is the months of spring in Darjeeling and the temperature hangs between 5 degrees to 16 degrees Celsius. Blossoming flowers can be seen everywhere. May, June and July is the month of summer in Darjeeling. The temperature increases slightly and stays between 10 degrees to 18 degrees Celsius. June, August and September are the season of Monsoon in Darjeeling. The weather becomes foggy and one can barely see the clear sky. December, January and February are the months of winter in Darjeeling when the temperature falls dramatically and sometime goes lower than 2 degree Celsius.
The best time to visit Darjeeling is from October to December as this is the best time to witness the magnificent view of Kanchenjunga. On the top of that, it is the best time to visit Darjeeling if you are one of those who want to beat the intense heat of the sun in the plain.
---
Few interesting facts