Dooars Tour Package 4 Nights 5 Days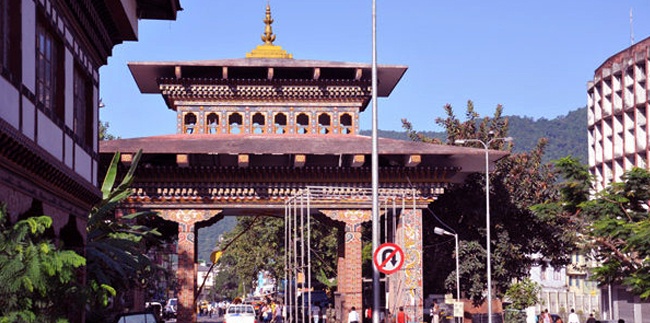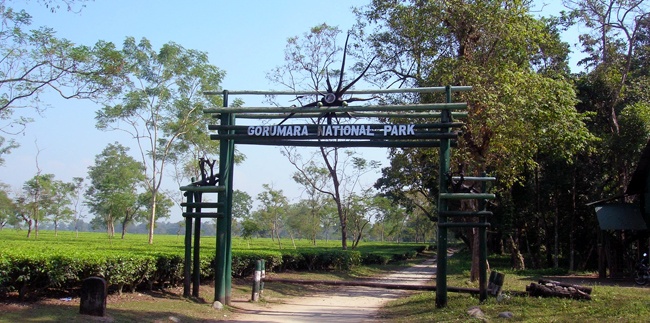 Tour ID - BPHI04
---
Destination: Jaldapara, Gorumara
Duration: 4 nights/ 5 days
Theme : Family Tour
---
Or
Call Us: +91 94348 60604
Email Us: angshikatravels@gmail.com
Day
1
Transfer to Jaldapara & Jungle Safari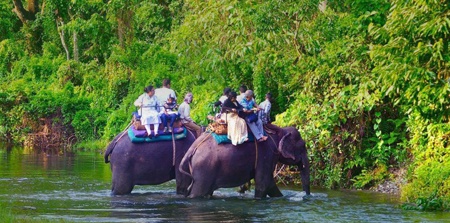 On the first day of your Dooars tour, as you arrive at your preferred pick-up point, your journey would begin with a beautiful road trip towards Jaldapara. A short drive through the curvy roads for few kilometers would lead you to this pleasing place. Upon reaching, check-in to the resort in Jaldapara and Freshen up. After having some rest, go for Jungle Safari through Jaldapara National Park. Evening at leisure and overnight stay at Jaldapara.
Day
2
Sightseeing at Phuentsholing and South khayerbari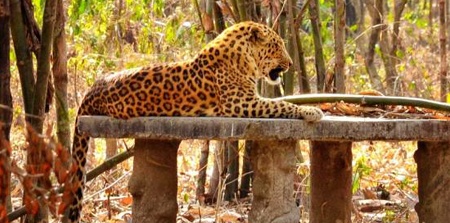 After breakfast, go for a sightseeing excursion in Phuentsholing and Khayerbari. Located at a distance of around 30 km, Phuentsholing is lively and quite important border town in Bhutan. Bhutan Gate, Karbandi Monastery and the Crocodile Breeding centre are some of the finest tourist sites you will explore here. Nestled beside the bank of river Teesta, visit Khayerbari next. The south Khayerbari Rescue and Rehabilitation Centre for wild animals is a major attraction here. The deadly creatures like leopard and Royal Bengal Tigers are seen being treated here. Return to your resort after having an enchanting experience of sightseeing. Night stay at Jaldapara.
Day
3
Transfer to Gorumara and Jungle Safari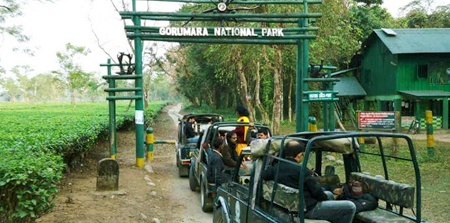 Wake up early in the morning and see the beautiful surroundings of the resort. Have your breakfast and prepare for getting transferred to Lataguri. Reach your resort at Lataguri after covering approx. 80 km of road distance within 2 hours. Have some rest and then get ready to explore the verdant forest of Gorumara National Park. The thrilling journey gets intense as you move further to the deep. You can see the bison, spotted deer, wild boars and elephants at a distance. If you are lucky enough, you can have the sight of the elephant herd. Enjoy the rich flora and fauna and experience the tranquil ambience of the forest. Get back to the resort after Safari. Night stay at Gorumara/ Lataguri.
Day
4
Sightseeing at Jhallong, Bindu, Samsing, Suntalekhola, Rocky Island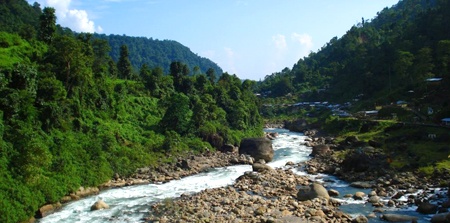 After breakfast, you will be going to have a full day sightseeing excursion to Jhallong, Bindu, Samsing, Suntalekhola and Rocky Island. Begin with Samsing, a picturesque village nestled beside the bank of river Murti and known for its peaceful atmosphere and tea gardens. Next visit Suntalekhola which acts as a base for exploring Neora Valley National Park. Near Indo Bhutan border, visit Jhalong and its Hydroelectricity project on River Jaldhaka. In the remaining day, explore Bindu and Rocky Island to relish the beauty of the pristine nature. After this successful sightseeing excursion, get back to the resort again. Have dinner and night stay at Gorumara/ Lataguri.
Day
5
Drop New Mal Jn./NJP/Bagdogra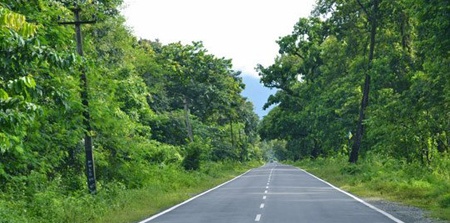 According to our tour package of Dooars for 4 Nights 5 Days, this is the last day where you have your breakfast in the resort and check out for your return. You will be experiencing an excellent way back while returning as the road will go through the beautiful settlements of Dooars. You can stop for a while and enjoy the slow-paced lifestyle there. As you reach New Mal Jn./NJP/Bagdogra, your 4 Nights 5 Days tour package for Dooars comes to the end with mesmerizing memories in mind.
---
Inclusions
Pick up & Drop Ex- NJP/Bagdogra.
Reserved vehicle for transfer & sightseeing.
All sightseeing as per the itinerary.
All taxes, permits etc.
2 Nights Accommodation in Jaldapara.
2 Nights Accommodation in Lataguri.
Meal Plan- AP (with breakfast, lunch & dinner).
Exclusions
Any personal expenses.
Any other not mentioned in includes Para.
---
Why Dooars Tourism is Famous?
Dooars with its pleasant climate and the surreal surroundings has always been one of the favored places among the ardent tourist community. The mesmeric views of the green lush tea gardens with enchanting vistas of the dense forest rangers have made Dooars an irreplaceable destination. Our Dooars tour package of 4 Nights 5 Days offers an amazing experience to witness the wilderness of Jaldapara and Lataguri forest at a very close shot.
These two forests of Dooars is one of the most popular rainforests in the world. The entire forest is covered with decades-old plantations like Teak, Sal etc. This is a huge land of habitation of the numerous mammals and birds which has made Dooars a must-visit place for any nature enthusiast. Once you avail the 4 Nights 5 Days Dooars Tour Package from us you can explore Jaldapara and Lataguri along with Phuentsholing, Khayerbari, Jhallong, Bindu, Samsing, Suntalekhola, rocky island, etc.
Which is the Best Time to plan a Dooars Tour Package?
The package of Dooars can be availed at any time of the year as the weather in this region stays quite charming for most of the months. Summer in Dooars usually starts in March and lasts until early October. The month of July is the hottest month and the temperature stays from 20 degrees to 31 degrees. As you can see, summer in Dooars doesn't become intolerable due to the scorching heat.
Monsoon in Dooars starts from the end of July and can last up to the month of September. Dooars usually witness a rainfall of 48 cm during the months of Monsoon. In the season of Monsoon in Dooars, all the sanctuaries remain closed from 15th June to 14th September. Therefore, if you have a plan of Dooars Trip during Monsoon, you are suggested to change your timing.
Winter in Dooars starts in early November and usually ends during the month of February. January is the coolest month in Dooars and the temperature can go down to 5 degrees to 8 degrees Celcius. However, if you have selected Dooars Tour Package in winter, you won't be disappointed. This is the best time when you can see plenty of unique birds in Dooars migrated from different regions.
---
Few interesting facts