Kalimpong Tour Package for 4 Nights 5 Days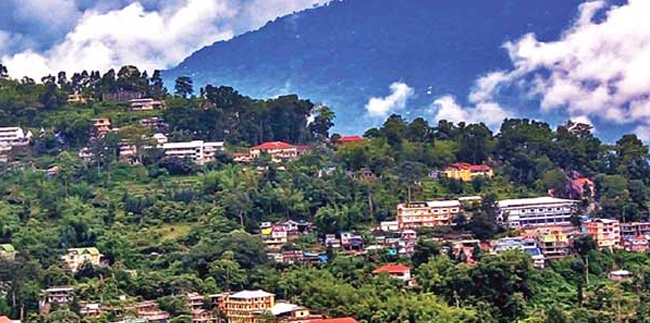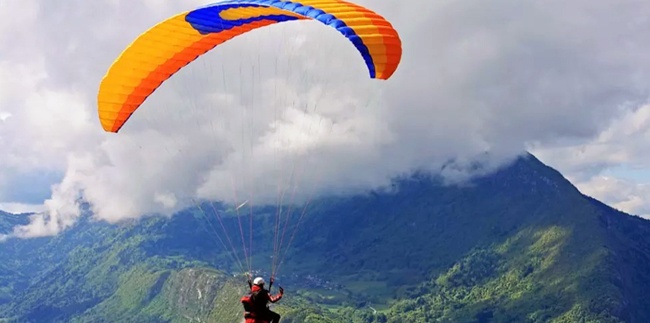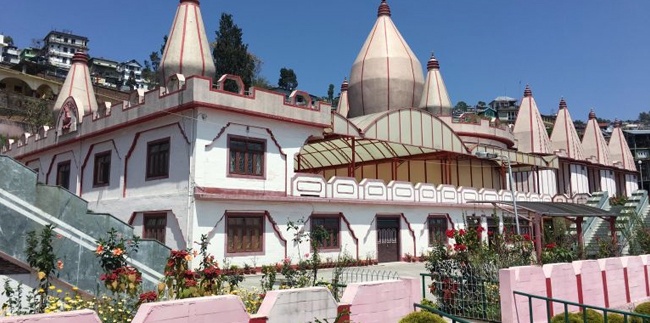 Tour ID - BPHI07
---
Destination: Kalimpong
Duration: 4 nights/ 5 days
Theme : Family Tour
---
Or
Call Us: +91 94348 60604
Email Us: angshikatravels@gmail.com
Day
1
Transfer to Kalimpong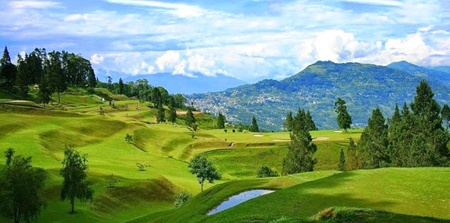 Once you reach Bagdogra Airport or NJP, this Kalimpong Tour starts when you will be greeted by our customer official. After the greeting process, our driver will then help you get transferred to the pre-booked hotel in Kalimpong.
Reach the pre-booked hotel in Kalimpong after covering approx. 75 km of road distance within 3 hours via Sevoke and the iconic Coronation Bridge. The remaining day can be spent at leisure or by strolling around the town. Overnight stay at Kalimpong.
Day
2
Kalimpong Local Sightseeing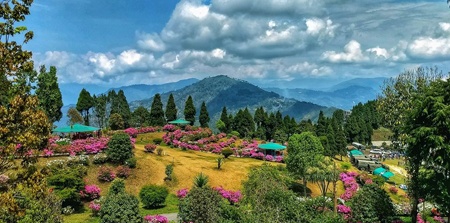 Wake up early to have breakfast and then after being fresh, you will be driven to start a sightseeing excursion in Kalimpong. Start by visiting Deolo Hill from where the great vista of the surrounding along with Kanchenjunga can be enjoyed. Built by Dr. J A Graham, visit Dr. Graham's Home School which was first a school for the orphanage. After, exploring the school's well-manicured garden, proceed to Hanuman Mandir from where an astonishing 360-degree view of the town can be enjoyed.
In the remaining day, visit Kalimpong's Cactus Nursery where you will get to see several kinds of cactus along with their blossoming flowers and orchids. Mangal Dham is your next sightseeing destination which was built in the memory of Guruji Mangal Dasji and solely dedicated to Lord Krishna. After sightseeing, get back to the hotel room to relax. Evening at leisure and overnight stay in Kalimpong.
Day
3
Sightseeing Excursion at Pedong and Sillerygaon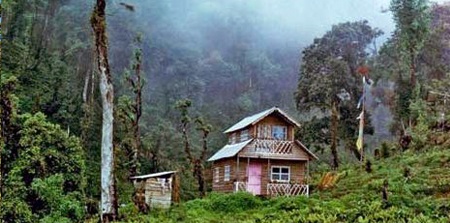 Wake up early to have your breakfast as it is the day for a sightseeing excursion to Pedong and Sillerygaon. More than 22 km away from Kalimpong, Pedong is a pristine settlement surrounded by the luxuriant alpine forest and overlooked by Mount Kanchenjunga and Mount Siniochu. Enjoy the calm ambience this village has to offer along with a great view of the surrounding.
On the way back to the resort again, Visit Sillerygaon, another fascinating hamlet situated at an elevation of around 6000 feet. Just 25 km away from Kalimpong, Sillerygaon is truly a pictorial hamlet where you can relish the beauty of the surrounding alpine forest, Himalayan Birds as well as a great view of Kanchenjunga. Get back to the hotel again. Spend the evening at your own. Have dinner and overnight stay at Kalimpong.
Day
4
Lava and Lolegaon Sightseeing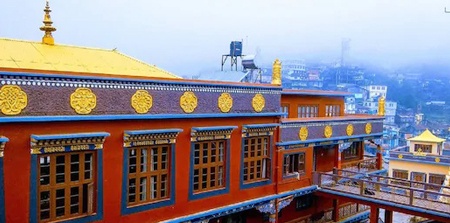 After breakfast, get ready for a thrilling sightseeing excursion to Lava and Lolegaon. Visit Lava which is 32 km distance away from Kalimpong. Explore all its tourist attractions such as Lava Monastery to see its unique architecture, Jhandidara Hilltop to witness a great panoramic view of the landscape and the Nature Interpretation Center to get closer to nature.
From there, visit Lolegaon which is approximately 51 km distance away from Lava. Here, Visit Canopy Walk, Lolegaon View Point and feel the serenity this village has to offer. After this successful sightseeing excursion at Lava and Lolegaon, you will be driven back to the hotel in Kalimpong. Overnight stay at Kalimpong.
Day
5
Drop at NJP or Bagdogra Airport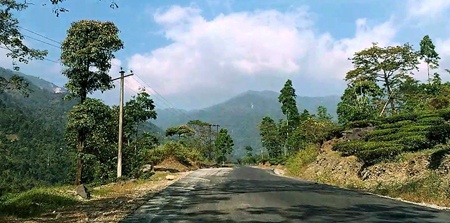 Kalimpong Tour Package for 4 Nights 5 Days including Lava, Lolegaon, Pedong and Sillerygaon will come to an end today. Hence, after breakfast and checking out from your hotel, you will be driven back towards NJP or Bagdogra. Bid adieu to these scenic tourists' attractions of in and around Kalimpong but with a bunch of sweet memories.
---
Inclusions
Pick up & Drop Ex- NJP/Bagdogra.
Reserved vehicle for transfer & sightseeing.
All sightseeing as per the itinerary.
All taxes, permits etc.
4 Nights Accommodation in Kalimpong.
Meal Plan - EP
Exclusions
Meals not mentioned in inclusions.
Any personal expenses.
Any other not mentioned in includes Para.
---
Welcome to Kalimpong - The Land of Orchids
Far away from the bustling crowd, Kalimpong is a virgin hill station quite adjacent to Darjeeling, another vibrant hill station known as the "Queen of Hills". The name "Kalimpong" derived from the word "Kalim" and "Pong" which mean 'King's Minister" and "Stronghold" Respectively.
Situated at an altitude of 1250 meters above the sea level, Kalimpong, in the Indian state of West Bengal, has gained prominence as a tourist spot in the recent years due to its offerings of an enthralling sight of Mount Kanchenjunga, scenic architectures and a vast stretch of tea garden. Often regarded as the ideal place for spending a weekend with friends and family, Kalimpong can be visited quite comfortably with our 4 Nights 5 Days Tour Package.
Nearly 55 km distance away from Darjeeling, Kalimpong is quite serene as compared to Darjeeling. The crowd is quite less here as well as pollution. Being one of the less trodden destinations in the Himalayan Range, the true beauty of the city is still untouched which is being loved by thousands of peace-seeking tourists every year.
With this Tour package for 4 Nights 5 Days, not only Kalimpong's sightseeing places like Deolo Hill, Dr. Graham's Home School, Hanuman Mandir, Cactus Nursery, Mangal Dham, etc but you will be also exploring its adjacent tourist destinations Lava, Lolegaon, Pedong and Sillerygaon at the lowest ever package cost.
What is the Best Time to Avail Kalimpong Tour Package?
This Kalimpong Tour Package for 4 Nights 5 Days is nicely personalized by our travel experts. Moreover, due to Kalimpong's soothing weather and comfortable temperature, a tour to Kalimpong and its nearby places like Pedong, Sillerygaon, Lava and Lolegaon can be planned at any time of the year.
Kalimpong's weather stays soothing most of the time. March to April is the season of spring here when the temperature hangs around 10 to 25-degree Celsius.Summer appears during the months of May to June when the true essence of Kalimpong can be enjoyed with the great view of Himalayan Peaks.
Monsoon comes rightly after summer and stays between the months of July, August and September. Weather becomes foggy and the tourism decreases due to the frequent landslides. The autumn can be enjoyed through the months of October to November whereas the chilling winter can be enjoyed during December to February.
Kalimpong with its alluring sightseeing places and adjacent tourist destinations can be explored quite comfortably during the months of March to May and then again from September to December. Due to frequent landslide, a tour to Kalimpong during monsoon should be avoided.
---
Few interesting facts